MISS WORLD CANADA BARRED FROM CHINA: HER 'BIG SCREEN' RESPONSE WINS GABRIEL AWARD FOR BEST FILM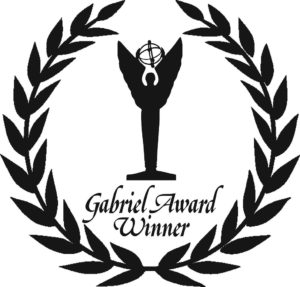 The film that made international headlines but that China doesn't want you to see, The Bleeding Edge, has just won the 51st annual Gabriel Award for Best Drama in the Best Film category. The Gabriel Awards honour "outstanding artistic achievement in media that entertains and enriches with a true vision of humanity and a true vision of life." and are presented by the US-based Catholic Academy of Communication Professionals.
This is the first film that actress Anastasia Lin, the controversial Miss World Canada, has starred in since she was denied entry into China during the 2015 Miss World pageant because of her political beliefs. Her story sparked interest around the world earlier this year and was featured on CNN, NBC, and in TIME, People, The Guardian, among others. She is an outspoken human rights advocate, especially with regards to her native China, which shines through in her stunning performance in The Bleeding Edge.
"I'm just one out of many – cast, crew, director, producers, everyone – who made a conscious choice to participate in this project and who made sacrifices in order to create this important film and do it extremely well," Lin says. "The film's creators are not only real artists, they're courageous and full of integrity. We owe so much to the survivors who suffered so terribly, who opened up their scars again, and were willing to tell us everything that happened."
The director of The Bleeding Edge, Leon Lee, who won a Peabody Award last year for his documentary Human Harvest, is extremely grateful for the Gabriel Award and hopes the exposure will help educate people on the subject matter. He says "I'm thrilled to be recognized by such a long-standing academy that is propelled by inspirational values."
About The Bleeding Edge:
The Bleeding Edge is a thought-provoking thriller that takes place during the onset of internet censorship and surveillance in communist China, when the Golden Shield Project was developed by western tech companies to monitor the activities of Chinese citizens. The fate of a young mother (Lin), imprisoned in a labour camp for her spiritual beliefs, reveals that the project has a far more sinister motive.
About the Gabriel Awards:
The 51st annual Gabriel Awards will be presented at the Hilton St. Louis at the Ballpark, St. Louis, Missouri, on Thursday, June 2, 2016. Past winners include ABC, NBC, CBS, CBC, Discovery etc. Entrants go through a highly selective process of screening and blue ribbon judging.
← Back
Next →