Unstoppable: The Bleeding Edge premieres amidst controversy in Washington DC and is now available on iTunes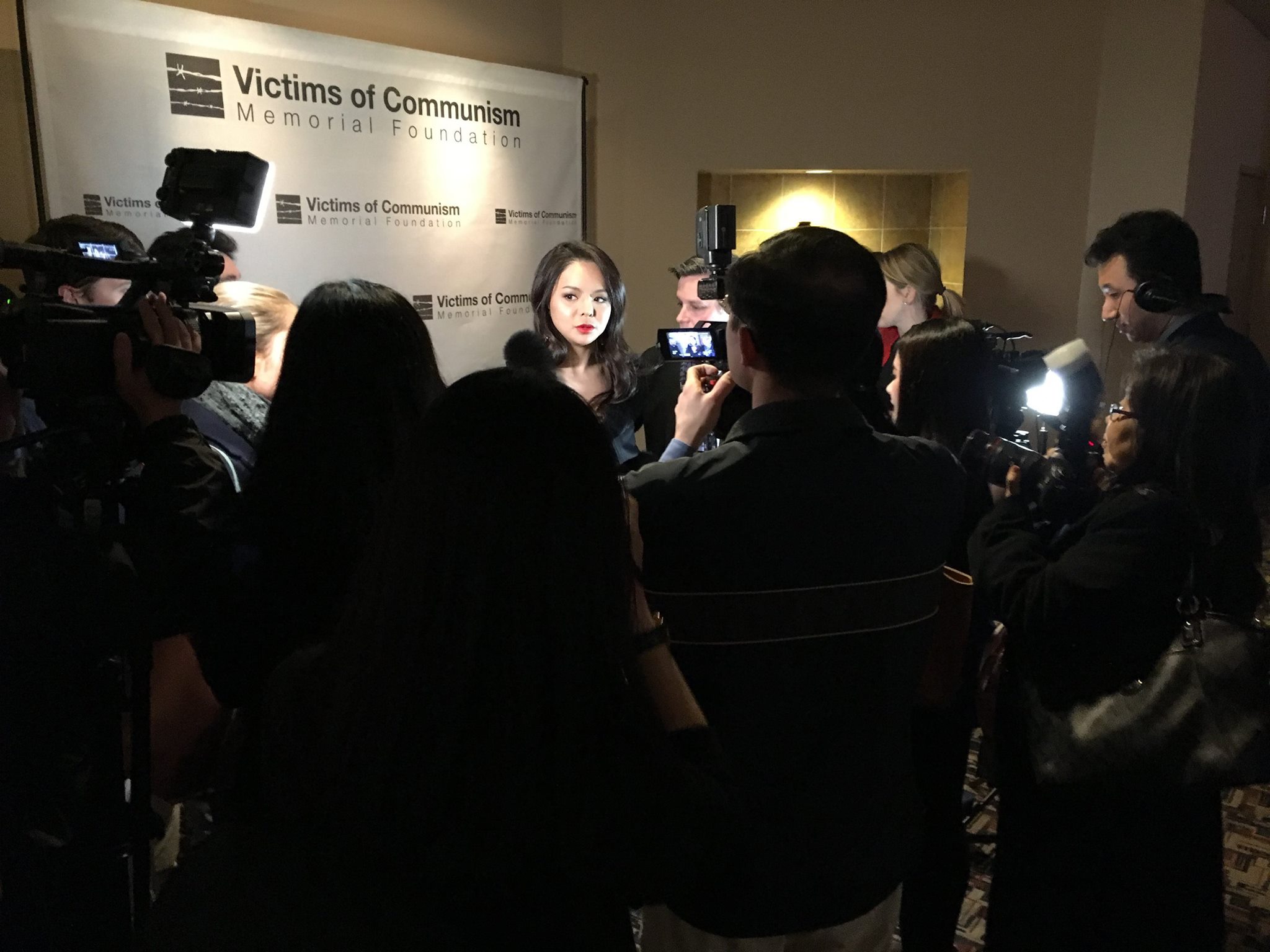 After major coverage erupted about Anastasia Lin — activist, two-time reigning Miss World Canada, and star of
The Bleeding Edge
— being embargoed from her own media interviews during the Miss World pageant, the planned premiere of the film still took place in Washington, DC with the beauty queen in attendance.
She joined the film's director, Leon Lee, and the Victims of Communism Memorial Foundation's executive director Marion Smith in a post-film panel discussion about China's shocking human rights violations. But why was the film at the center of international controversy, as covered by the New York Times, Wall Street Journal, and Washington Post and many others? What secret does this film reveal that Beijing so desperately wants to cover up? Audiences can now watch the film for themselves and learn the truth behind The Bleeding Edge. Available on iTunes 
"I have not been silenced so I hope that after watching this film, your voices will join mine." 

– Anastasia Lin, actress and Canadian Miss World candidate
AP Video featuring rare and personal interview with Anastasia Lin during the 2016 pageant.
Lin's award-winning portrayal of a real life prisoner of conscience, brutalized by the Chinese regime, almost got silenced. As reported in The Boston Globe, distribution has not been easy for The Bleeding Edge because of the sensitive subject matter and China's soft power tactics influencing Hollywood. Up until now the film was only available at private screenings, but this month it was launched across North America on iTunes and is for sale on DVD-Bluray. It is also available internationally on TUGG, a platform that allows people to organize their own screenings.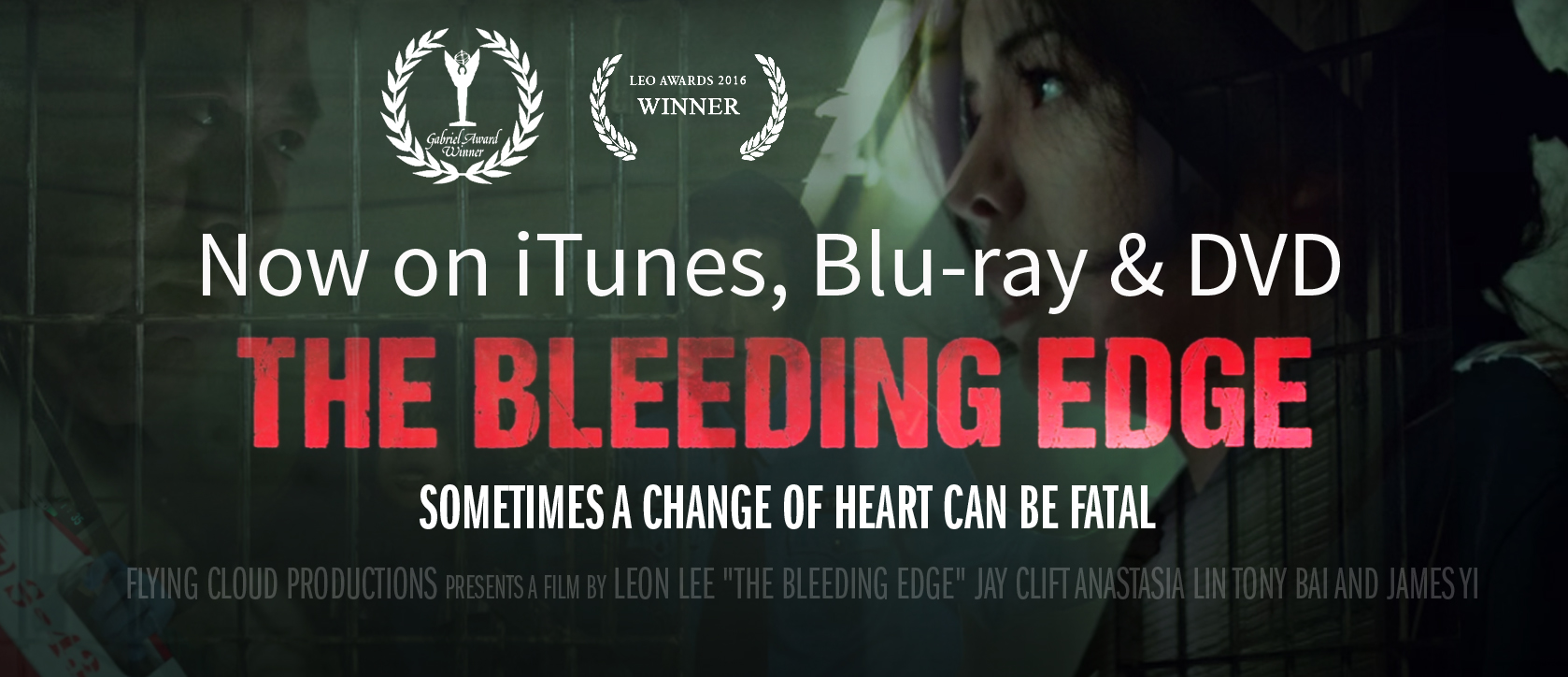 Based on true events, The Bleeding Edge's heart-stopping action and shocking plot-twists take viewers deep into the chilling world of the Chinese regime, exposing the terrifying truth behind China's live organ harvesting and how, aided by western tech companies, a vast censorship and surveillance network was developed to silence and terrorize a nation. Something they continue to do to this day.
The Bleeding Edge is a narrative thriller by Canadian director Leon Lee, who won a Peabody Award in 2015 for his documentary Human Harvest, about the horrors of forced organ harvesting in China. In The Bleeding Edge, Canadian beauty queen Anastasia Lin portrays a Falun Gong practitioner who is imprisoned for her spiritual beliefs and suffers human rights atrocities in a Chinese labour camp. Ms. Lin received a 2016 Leo Award for Best Actress for her powerful performance in The Bleeding Edge, which was also the recipient of the coveted 2016 Gabriel Award for Best Film. Earlier this year, the Speaker of the House of Commons, the Rt. Honorable John Bercow MP, hosted fellow politicians and guests of honour at the UK premiere of The Bleeding Edge in the British House of Parliament at the Speaker's House.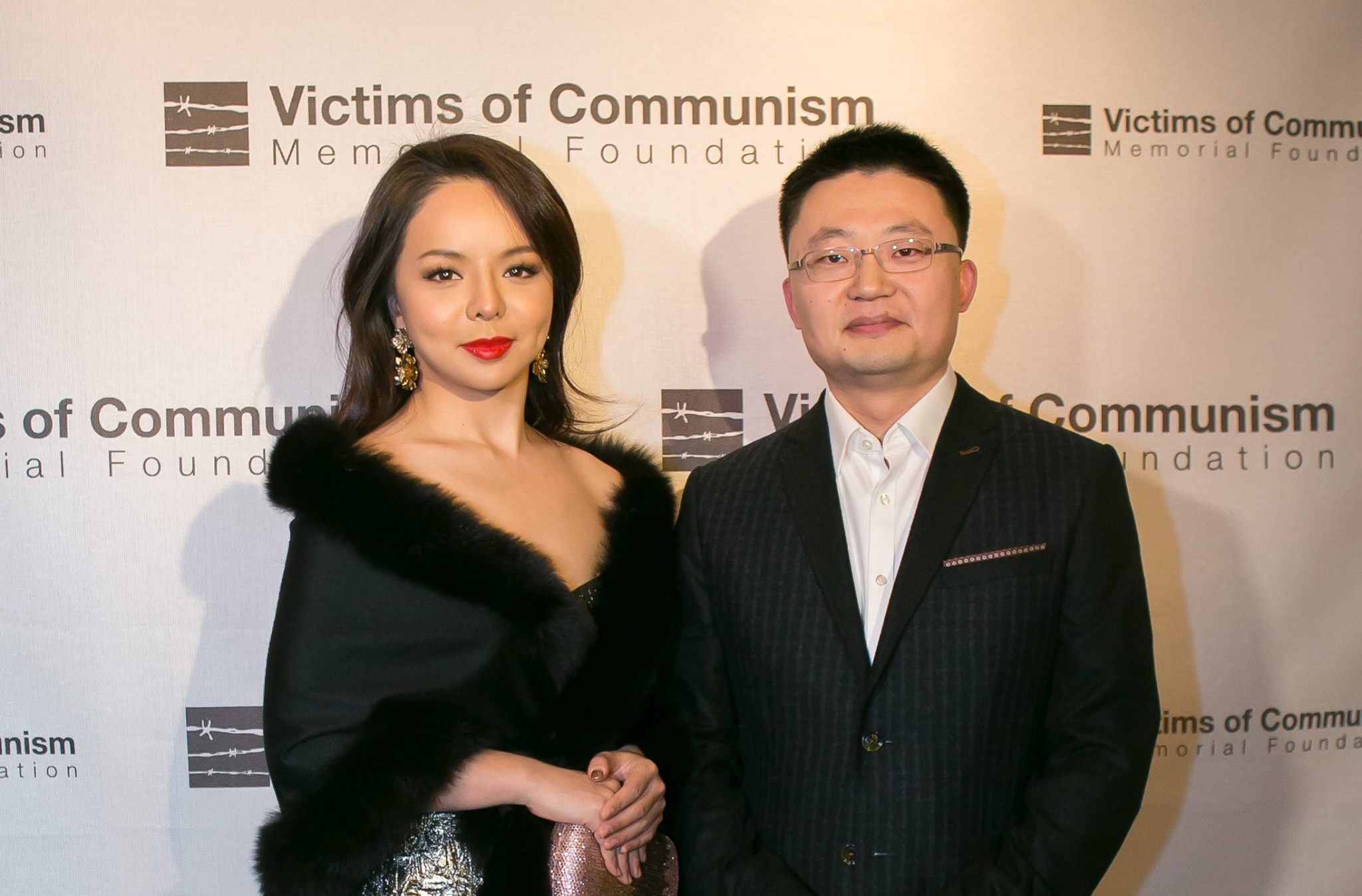 Actress and activist Anastasia Lin with director of The Bleeding Edge Leon Lee.
Now is your chance to find out the whole story behind the controversy and why this film is so dangerous to China. Watch it today. This year's Miss World pageant will be held on December 18th in Washington, DC, tune in to see if Anastasia Lin will finally get her rightful chance at the crown.
Trailer: https://www.youtube.com/watch?v=8vg5amfsOd4
EPK: https://drive.google.com/open?id=0B1cchrCuLBAILXl5QnZEQ3p6TlU
Images: https://drive.google.com/open?id=0B1cchrCuLBAIb0UzSmtZS2lEeE0
More info: thebleedingedgemovie.com
← Back
Next →